FACTS FROM OUR HISTORY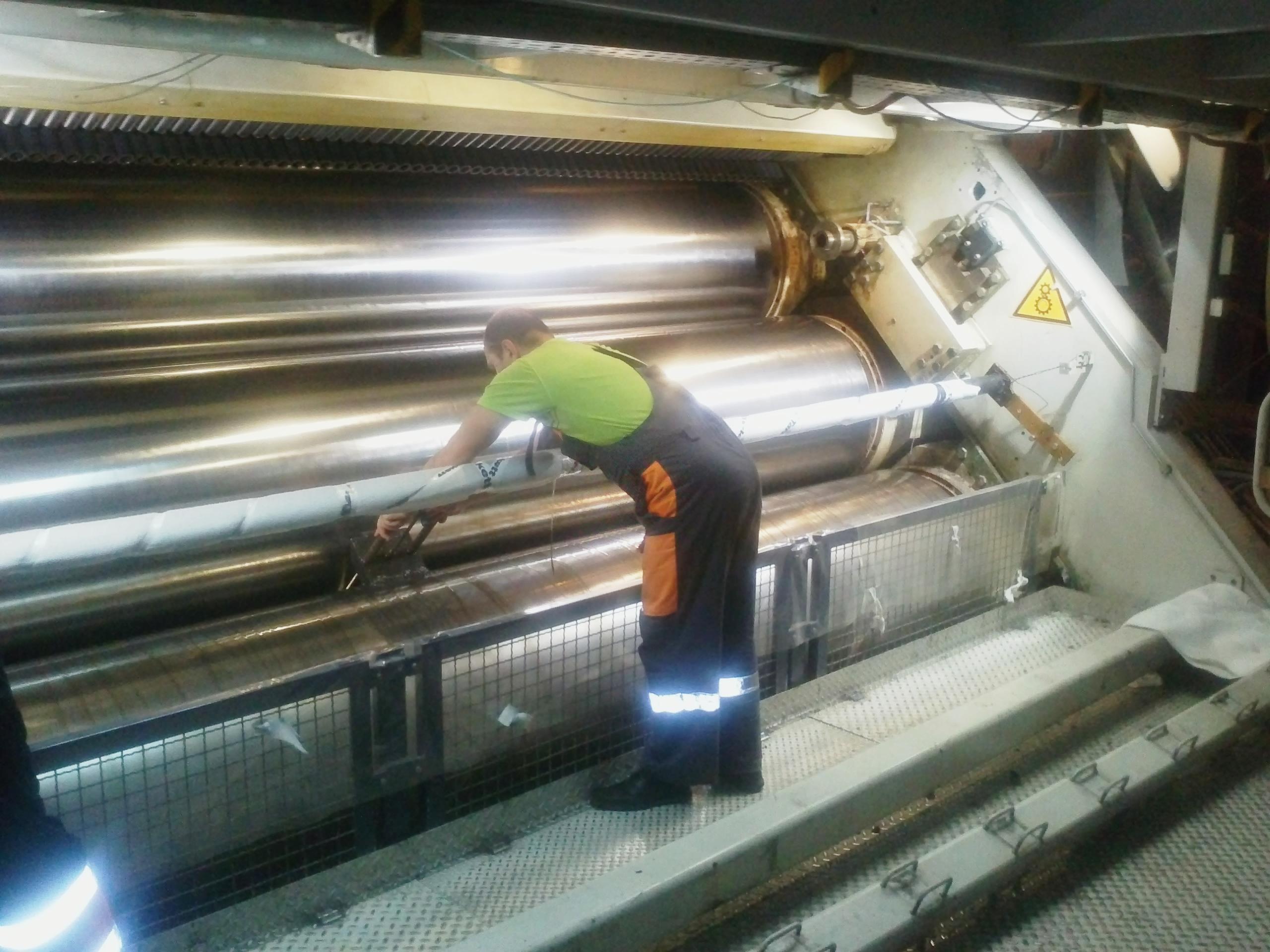 The history of a calender shaft grinding group (in later dates a group was reorganized in WEEL ROLL LLC) started in mid-1977, when during commissioning of just installed 4 roll calender (RODOLFO COMERIO) intended to produce thin films, a hacksaw blade was incidentally passed through gap (minimal) between the 3rd and 4th roll resulting in considerable dents left on the rolls.
In the searching for a repair method to recover this defect various techniques were tried, from a grinder installed between the calender frames to grinding unit with friction drive.
But it was all in vain. Eventually, a suitable method of grinding was found which allowed us to receive a film that met the required parameters.
Later on this method was greatly improved, and now we ensure the required tolerance range of calibrating gap between calender rolls of several microns.
After that, we invested a unit capable of grinding single rolls and cylinders providing the same level of accuracy results.
We are constantly busy with improving our equipment and create new ones on the basis of existing equipment.
We have ground hundreds of rolls and cylinders at various production facilities that use calender, paper-making, rolling, etc. facilities.
Grinding was performed both on cylindrical and cambered (barrel-shaped) rolls and in some cases, when required, regrinding of cylindrical rolls into cambered ones was done with cambering size specified by a customer.
At the same time, a great deal of work was done on recovering patterns and grinding of cambered and cylindrical embossing engraved calender rolls intended to produce heat-bonded fabrics (non-woven fabrics).
Repair of dents and pits on roll surfaces occurred on steel rolls by replating (argon welding) and plugging down cast-iron rolls by pressing operations. This technique is demanded for local repairs carried out without spatter deposition. Small grinding (leveling) of overall roll is then mandatorily performed.
Work periods are worth to mention: in general, at least 3 days are required to carry our grinding operations, less than 3 days are needed if rock faces shall be only removed. Quality requires time. We work for 12 to 16 hours a day, no night activities are performed, as according to our practice, 99% screw-ups occurred at night shifts. We appreciate our reputation and do not save time or materials. Grinding operations are carried out strictly in line with technical regulations adopted by WELL ROLL LLC.
Grinding operations are only performed using lubricating-cooling fluids, etc. To allow grinding operations, rolls shall be equipped with drives.
We bring our technological fixture and tools up to railway stations of the customer locations.